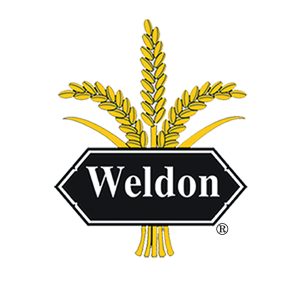 S.G.S. International Rice Company, Inc. is a private labeling, trading, brokerage, marketing, and import/export company. Since 1986 selling Jasmine, Basmati, Long Grain, parboiled rice from Thailand and India. We also sell saffron, cashews, raisins, beans, and spices in private labels. Our major buyers are major multi-national companies in the U.S., Europe, Middle East, and Central American markets. We are working with the leading processor and packaging companies in Thailand and India with the most sophisticated machinery available for outputting high quality products. We are able to keep our buyers and customers out of worry because we are able to provide high quality products and arrange for timely shipments. We strive to keep our buyers up to date about global conditions affecting our products such as price, availability of products and shipping changes.
We started out in the beginning of 1986, as a company dedicated to bring specialty rice from India and Thailand. What became the most remarkable venture is as follows:
We at S.G.S. International Rice Inc. are a trading house that keeps the customer well informed about the market and in the process obtains the best possible rates. We had started with private labeling Jasmine rice for different companies in any size with their artwork. Now we can import for them or give them one of our labels.
We are working with the largest rice processors in Thailand. The market for Jasmine rice from Thailand has been growing very fast in the USA. Jasmine rice has a special flavor that is touching every Americans' taste buds. Numerous large and small companies have started to pack this rice in their own private labels and doing very well.
We also have had great success with Basmati Rice from India. The market for Basmati Rice has been growing very rapidly and the rice is treated as a gourmet food product in the American market. We found that this rice was being handled by several processors in India, but only a few were equipped to handle the rice. We at S.G.S. International Rice Inc. are connected with some of the largest groups and feel their quality speaks for itself.
We have the experience to make sure the customer gets the highest quality product at the best price and with the most sensible packaging. We will beat any price after carefully inspecting the samples. All of our work has awarded us with loyalty of some of the largest rice players in the market.
Our brand "Weldon" has been doing very well and we are now offering this brand in all different sorts of packing. Packaging that can be purchased are 1kg, 5Lbs, 10Lbs, 20Lbs, 25Lbs, and 50Lbs. These various sizes have helped us get our product into supermarkets and retail shops across the U.S. Further we have the packing facility at our rice mills at India and Thailand to pack any quantity in any packing from 250gms and above.
Our sales turnover has recently increased by 5 times in the past 3 years.
We have also started aggressively to market Almonds from California and Cashews from India. These products are also of the highest quality. We had established agreements with these product suppliers at the right time and are very confident that our prices are very competitive.
We have added fish and Spanish Saffron in the past year to our company offerings and have sold large quantities to multinational companies in their Private Labels. Our own "Weldon" brand is available with leading food services, suppliers and supermarkets.
List of our Products:
Jasmine Rice
Basmati Rice
Long Grain Rice
Parboiled Rice from Thailand and India
Almonds
Cashews
Raisins
Thai Sauces
Saffron
Beans
Various spices in private labels
This information has been provided to help you understand our company dealings and philosophy a little better. We look forward to a favorable reply and feel that our companies can be mutually benefited.